Is it easy to write a thank you note? Probably not! That is why it emerged several online service platforms offering its writing assistance.
Thank you notes may seem like a thing of the past, but they are still an important way to show your appreciation. Although, knowing what to say in a college thank you note can be hard. Do you mention that beautiful gift?
How do you address the professor who helped you get your dream internship? And what do you say to that mom who hosted you for Thanksgiving break?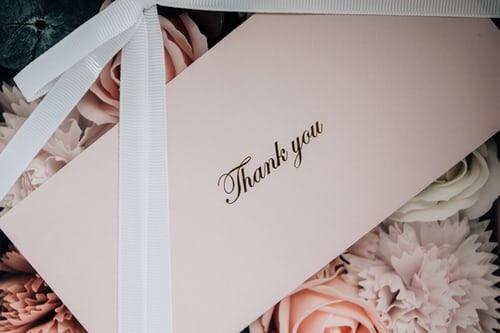 We're here to help you write a thank you note. Below, we've compiled some tips on how to write a thank-you note that will make your professors, family, and friends feel appreciated.
Here are three tips on how to write a thank-you note:
5 Tips on How to Write a Thank You Note
A handwritten note is always the best way to show your appreciation when it comes to giving thanks. But, sometimes, it's not easy to know what to say. If you find yourself in a thank-you-note-writing rut, here are a few tips to get you started:
1. Be specific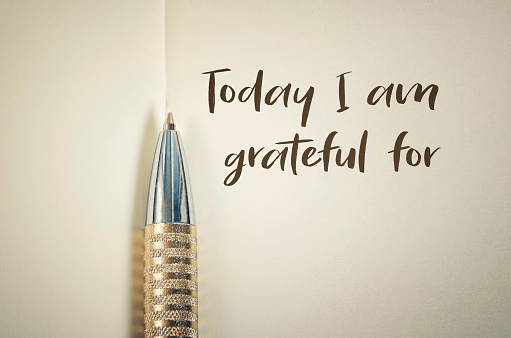 The more specific you are in your note, the more meaningful it will be. Mention a specific moment, achievement, or quality you are thankful for. Be sincere. Thank-you notes are not the time for jokes or sarcasm. Write from the heart and be genuine in your appreciation.
2. Be Genuine. Thank the Person For What They Did, Not Just Because It Was Their Job
When writing a thank you note, being genuine is key. Whether you're thanking a colleague for their help on a project or a friend for throwing you a birthday party, take the time to write a personal and sincere note.
3. Be Timely.
It is always a nice gesture to write a thank you note, although it is not required, it is a nice way to show your appreciation. Plus, it is a good way to stay connected with the people in your life.
So, try to write the note as soon as possible after the event has occurred. This will show that you are sincere in your appreciation.
4. Keep the Note Short And Sweet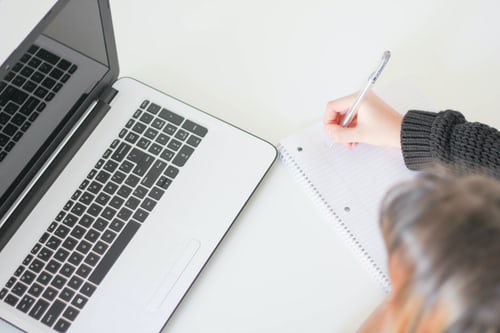 Most of us were taught that when someone does something nice for us, we should say "thank you." And while that's still good advice, when it comes to thank you notes after a job interview, less is more.
The best thank you notes are usually just a few sentences long. The key is to make sure your note is concise and to the point. You want to thank the interviewer for their time, reiterate your interest in the position, and mention anything you forgot to say during the interview. Sending a long, rambling thank you note is a surefire way to make a bad impression.
A few sentences are all you need to express your gratitude and build relationships.
5. Make it Handwritten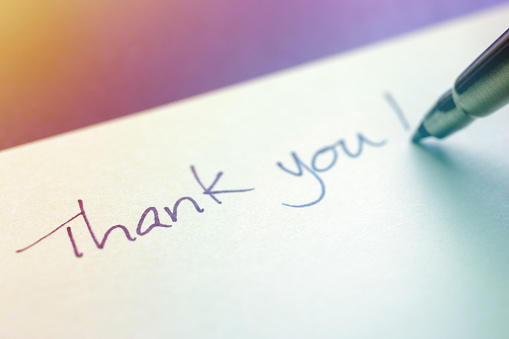 If you've ever received a gracious gift or a well-thought-out gesture, you know how wonderful it feels to receive a handwritten thank-you note in the mail. And if you've ever been on the giving end of such a kind act, you know how satisfying it is to see the appreciation in the recipient's face.
There's something special about a handwritten note, it feels personal and heartfelt, and it's a tradition that we should all uphold. At WriteMeAnEssay.org, "write a thank you note" services are available at affordable prices.
With the ubiquity of email and text messaging, it's easy to see why some people might think a quick, typed note is sufficient. But if you've ever been on the receiving end of one of these, you know what spark is in a handwritten note.
However, you're not pinned down to a handwritten note only; you can as well make it typed. If you don't feel like writing a long letter, at least send a short email or text message, at least the gesture!
Things to Remember
Other things to remember while writing your college thank you note, especially for official reasons like gaining sponsorship, are:
Ensure there aren't any errors in grammar or spelling mistakes in the letter. Check for errors again.
Send it typewritten in business format, with all of the essentials of a letter included: your name, address, and phone number.
Date, salutation, body, conclusion, and signature are all required. One page is sufficient.
Introduce yourself to the giver. You might list your hometown, high school, and relatives.
Convey your appreciation for the scholarship and how it will benefit you. If you don't know what the scholarship covers, don't tell the donor how you plan to spend the money.
Writing a thank you note is a great way to show your appreciation for someone's kind act, whether a professor who wrote you a letter of recommendation, a friend who helped you move, or a family member who gave you a gift.
A few small words of gratitude can make a big difference in showing your appreciation and helping build and maintain relationships. College students can use thank you notes to stay connected with professors, mentors, and other professionals who can help them in their future careers.